Song Yuguo, a native of Urumqi, Xinjiang, was born in Suqian, Jiangsu. He is 39 years old. After graduating from college, he has been engaged in equipment manufacturing for 16 years. In March 2010, he entered Xinjiang Mushen Machinery Co., Ltd. (a wholly-owned subsidiary of Xinjiang Machinery Research Institute Co., Ltd. Company), has been engaged in the manufacturing of agricultural machinery and equipment for nearly 10 years. Then in 2015, he was assigned to work at the subsidiary Jilin Mushen Machinery Co., Ltd.
During his work at Xinjiang Mushen Machinery Co., Ltd., Song Yuguo successively served as the head of the supply department, the head of technical research and development, the manager of the supply department, and the manager of the technology department; after being assigned to Jilin Mushen Machinery Co., Ltd. in 2015, he successively served as the technical department and the supplier. Department manager, assistant to the general manager, was appointed as the deputy general manager of production at the end of 2016, mainly engaged in product design research and development, technology, manufacturing, product identification and promotion. During his in-service work, Song Yuguo persisted in his struggle. Until January 2018, Song Yuguo's efforts achieved results. He successfully served as the general manager, legal representative, and party branch secretary of Jilin Mushen Co., Ltd., responsible for the company's overall operation and management.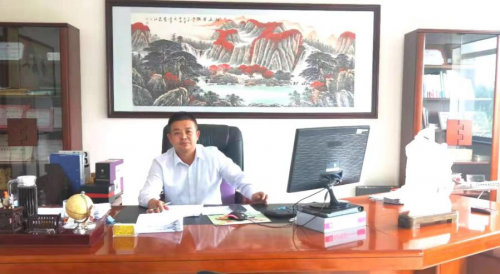 In the 10 years of Mu Shen Machinery, Song Yuguo was promoted from an ordinary salesperson to general manager.The experience of the legal representative and the party branch secretary is unforgettable, but it is even more impressive to witness Mu Mu Machinery from a small workshop to a well-known listed company. . When Song Yuguo mentioned the story with Mu Shenshen Machinery, he said that the 10-year journey was not only the process of achieving himself, but also the process of witnessing the flying of the Mu Shenshen Machinery to Huang Tengda. There was a deep emotion between him and Mu Shenshen Machinery.
For his achievements today, Song Yuguo is even more grateful for the appreciation of Mu Shenshen and the chairman. He believes that without the original "Bole", there would be no "Thousand Horses" today. Because on the platform of Mu Shen God, he was able to successfully witness himself, develop himself, exercise himself, achieve himself, and enable himself to have more possibilities for a glorious future.
Nationwide: Enterprises based on technology
Mushen Machinery has always worked hard around the corporate vision of "being a leader in mid-to-high-end farm and animal husbandry machinery" and has set industry benchmarks in the industry with its own actions, becoming a solid backing for the development of China's modern agricultural machinery industry.
Not only does Mushen Machinery rely on a strong R & D team, it has also been engaged in in-depth cooperation with Jilin University and Northeast Agricultural University. This has enabled Mushen Machinery to have a double technical guarantee at once-a deep academic foundation and a strong scientific research force. As a research and development-oriented agricultural machinery company, Mu Shen Machinery has created a lot of: it has made up for technological gaps in the agricultural machinery industry in China, such as the 4YZT-5 self-propelled corn kernels launched by Mu Shen Machinery with strong operability and high operating efficiency. Harvester; 4LZ-8 self-propelled grain combine harvester using the world's advanced cutting flow threshing drum and key-type document separator technology; 4YZB-4B self-propelled grain harvester with extremely high straw recovery efficiency Walk-type ear and stem corn harvester; 4JZ-3600 self-propelled pepper harvester with novel design and good operation quality; 2BMF20 split type that can complete stubble, ditching, seeding, fertilization, soil cover, suppression and other functions at one time No-tillage fertilizing seeder; and the key 2BMSFZ no-tillage precision fertilizing seeder, which uses original imported finger-type corn seeder and fertilizing ditching disc. The stubble loosening soil assembly uses imported corrugated discs. It is equipped with a new thickening and thickening fertilizer box and an intelligent seeding monitoring device with an electric control system.
In addition, due to the influence of agricultural structural adjustment in recent years, the scale of economic crops in China has been continuously expanding, and the realization of mechanization of economic crop production will have a huge driving force for its industrial development, so the prospect of the agricultural machinery market is very broad. In this regard, Song Yuguo said: "Mu Shen Machinery has already prepared for it, and the corporate principle we have always adhered to is to complete and refine agricultural machinery products.Therefore, we have all aspects of agriculture, such as agriculture, forestry, animal husbandry, and fishing. Involved. "
He said that Mu Shen Machinery is now working with Jilin University to win a new project from the Jilin Provincial Department of Science and Technology.It is expected to launch an agricultural machine model for oil sand beans. This product will include three optional functions, namely seeding and traction harvesters. And self-propelled harvester. Oil bean is an annual herbaceous oil crop of Cyperaceae. The fibrous root system has narrow, long and hard leaves, cuticles on the surface, and the average leaf length is 70 cm. The length is more than 90 cm and the leaf width is 0.5 cm. Dirt, black and yellow cotton. The main purpose is to squeeze oil and make wine, and the cakes after pressing, the residues left after brewing, and the stems and leaves of oil bean are also good feed for livestock. The nutritional value of the plant is also extremely rich after verification, and it can also be used for medicinal purposes. It can be seen that the economic benefits of oil bean are extremely high.
Agricultural machinery market changes
Agricultural mechanization and agricultural machinery equipment are important foundations for transforming agricultural development methods and improving rural productivity, and also an important support for implementing the rural revitalization strategy. The agricultural machinery industry and agricultural development are a complementary relationship between you and me. Since the report of the 19th National Congress of the CPC put forward the strategy of rural revitalization, relevant agricultural policies and measures have attracted much market attention. Accelerating agricultural mechanization and upgrading of agricultural machinery and equipment has also become an important task in agricultural modernization.
In the face of such a great agricultural machinery market situation, Mu Shen Machinery is ready to go. Relying on its reliable technical team and research and development background, it will focus on accelerating product update and iteration and expanding the scope of product application. Song Yuguo said that in the next two years, Mu Shen Machinery is expected to continue to launch six new agricultural products.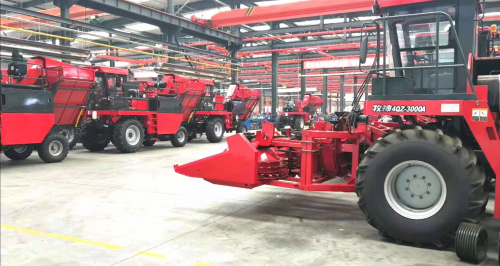 In addition, Mu Shen Machinery also decided to adjust its marketing strategy to expand the mid-to-high-end demand market for enterprise products to the mid-to-low-end demand market. Song Yuguo said that the current market situation of Mushen Machinery is high prices and good quality, but the consumer groups it faces are also relatively limited. In the future, we will strengthen our marketing strategy and aspire to create cost-effective agricultural machinery products. The goal we are pursuing is to make the products launched by Mushen Machinery top in China. He also said that although it is the corporate vision of Mu Shen Machinery to do a good job in the mid-to-high-end demand market, when the economy is down or the economy is under great pressure, the company must first base itself on survival. At the same time, the so-called low-end demand does not mean that the quality of the product is poor, but it is a simplified design of the product, and its own functions and quality are guaranteed.
Building a Centennial Brand Imagination Future Plan
For the brand positioning of Mu Shen Machinery, Song Yuguo used eight words to summarize, that is, made in China and Chinese brands. He said that what Mu Shen Machinery has to do is to raise China's agricultural machinery technology. By 2019, Mu Shen Machinery has gone through 59 years, especially in the past 8 years, it has developed very quickly and has become the country's leading listed agricultural machinery company. Mu Shen Machinery has a deep history and solid foundation, making Mu Shen Machinery a century-old brand in the agricultural machinery industry is the ambitious goal of the entire enterprise members.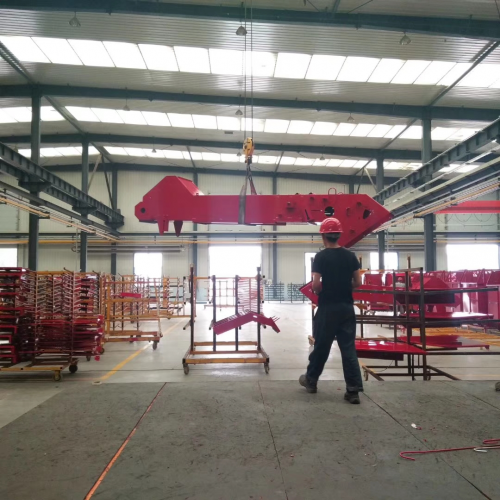 However, looking at the entire agricultural machinery industry, even with a global perspective, the industry environment is changing with each passing day, and market competition between enterprises is intensifying. How to keep the market share at the forefront is a topic that agricultural machinery enterprises need to continue to explore. Regarding this issue, Song Yuguo said that Mu Shenshen's plan is to enable enterprises to implement sustainable development, mainly through adjustments to all aspects of the enterprise, including the need to maintain steady growth in turnover and talent. Secondly, with regard to how to achieve sustainable development, Song Yuguo said that the rapid and efficient manufacturing of products is an important aspect. In the agricultural machinery industry, the faster the product is updated, the sooner it will be put on the market, so as to seize the opportunities and win benefits. And marketing strategy is also an aspect worthy of attention. Among the various types of agricultural machinery products, they can be divided into one type: state subsidies and one type: non-state subsidies. The cost of the two products is different in the manufacturing process. Types with state subsidies have higher benefits and more complete functions, that is, one type belongs to the high-end type and the other belongs to the simple type. When marketing through the Internet, one type of product has passed national certification and entered the R & D field, while the other type of product is directly sold in the market.Therefore, the work required by enterprises in product marketing is different. All need to be carefully considered and considered.
When talking about the prospects of the agricultural machinery industry, Song Yuguo believed that the form of "three kingdoms must stand" will come soon, and there must be a part of Mu Shenshen among them. The "three kingdoms stand up" mentioned here is not that the three major companies compete against each other in the traditional sense, but that several or more giants compete with each other. The agricultural machinery market requires a lot of technical investment and marketing costs, and all seek sustainable development. Nowadays, the technological level and use efficiency of major agricultural machinery companies are about the same, and there is only a brand gap. Post-consumers have only made different personalized choices. It is just like hesitating to choose BMW or Mercedes when buying a car.
Mu Shen Machinery is a company with dreams. It pursues differences, pursues innovation, pursues progress, and its goals seem to be endless. General Manager Song Yuguo, in the process of introducing Mu Shen Machinery, we can feel that the success of Mu Shen Machinery is not accidental, but the result of constant struggle. Makishin Machinery has become even more dazzling during many years of training, and now it can shine across the country, and even in the future, it will be visible to the whole world. This kind of animal husbandry machinery is like Song Yuguo, the general manager who has never given up the struggle, insists on holding the future in his own hands, firmly believes that the way forward is ..., has an infinite possible future.