The use of corn harvesters is more important. You must use your eyes, ears, noses, and noses. The operating speed must not be too fast. As long as the machine is not broken, the operating efficiency is not low. The speed is not up! Harvester It is a working machine. It is not allowed to use the throttle like driving a car. You must use the hand throttle to determine the speed according to the growth of the crop and the forward speed. You must not collect oil immediately when you are away from it. Adjust and fasten the chain and screw loose in time, otherwise it will cause a disaster. Generally, it is not recommended to work at night, maintain the car well, and it will be more dry during the day. If you must work at night, the lighting should be good, and the inspection should be performed properly Slow down the work speed. Do not drive a corn harvester if you are new to tractor driving and harvester training for 2 years. The following Xinjiang corn harvester manufacturers specifically introduce what matters to note: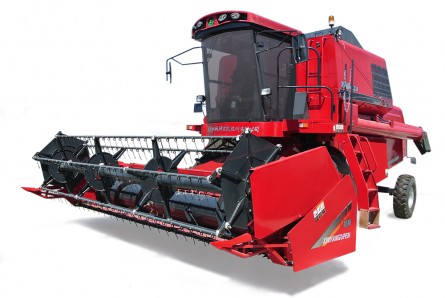 1. The corn harvester should reasonably arrange the operation itinerary and companion partners according to the actual situation before the expedition.
2. When traveling, you should bring necessary daily necessities and related documents with you, along with the tools and wearing parts.
3. You should know the weather conditions of the area you are visiting in time, and get in touch with the local agricultural machinery department in order to get the harvest information in time and enter the operation area soon.
4. Actively cooperate with the local government or the competent business department for deployment and consciously accept supervision and inspection.
5. During the harvesting process, the machine operator shall strictly observe the mechanical operation regulations, and shall ensure reasonable charges and enthusiastic service on the premise of ensuring the quality of the operation.
6. It is necessary to arrange the schedule of the pilot, and it is strictly forbidden for the pilot to drive with fatigue or work with illness.
7. The crew should pay attention to nutrition, reasonable dietary matching, prevent diseases from time to time, pay attention to hygiene, do not eat raw, cold, rotten food, and driving corn harvesters after drinking is strictly prohibited.