Xinjiang Machinery Research Institute Co., Ltd. (hereinafter referred to as Xinyan) is a high-tech enterprise specializing in the research, design, manufacturing and sales of agricultural and animal husbandry machinery, a national innovation pilot enterprise, a national high-tech enterprise under the National Torch Program, and China Innovation 100 Strong SMEs. The predecessor of Xinyan Co., Ltd. was Xinjiang Machinery Research Institute, which was established in 1960, and was one of the first scientific research units in Xinjiang. In 2009, the company was restructured into a joint stock company. In January 2011, it successfully landed on the Shenzhen Stock Exchange's Growth Enterprise Market (stock code: 300159). It is a listed company in the domestic agricultural and animal husbandry machinery manufacturing industry.
After 2009, the company's technical strength and industrialization ability have been rapidly improved, and it has developed from a single scientific research unit into a research and production-oriented high-tech enterprise. In 2015, the company purchased Tomorrow Aerospace held by non-public issuance of RMB common shares to Tomorrow Aerospace shareholders and paid cash. aaaa Equity. As a result, the company's business entered the aerospace aircraft parts manufacturing industry, realizing the strategic layout of "agricultural machinery + military industry" dual main business development.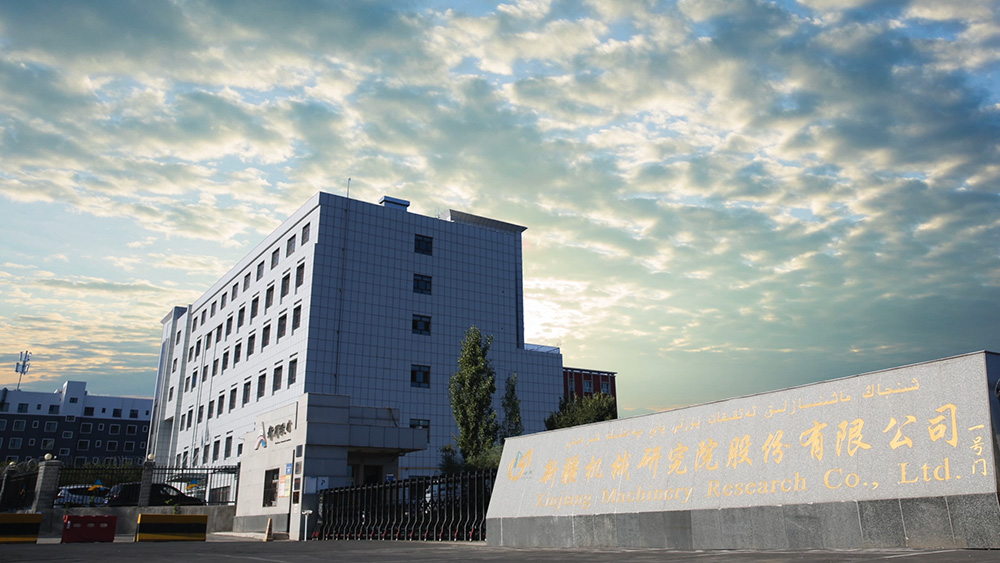 Xinjiang New Research Mu Shen Technology Co., Ltd. (hereinafter referred to as Mu Shen Technology) is a wholly-owned subsidiary of New Research Co., Ltd., which has undertaken all the assets, operations and personnel of New Research Co., Ltd.'s agricultural machinery business. Relying on more than 50 years of innovation, the company has inherited and developed the R & D system and innovation tradition of the original research institutes, created a high-level R & D platform and technical team, and established a good management mechanism. Has a large number of highly skilled and qualified personnel, more than 800 employees, including more than 150 professional and technical personnel with senior titles, including the State Council special allowance aa 3, 2 researchers, 8 professor-level senior engineers.
The company focuses on mid-to-high-end agricultural and animal husbandry machinery products. It is dominated by high value-added, high-tech content and substitution of imported agricultural and animal husbandry machinery products. The company's registered "Mushen" brand trademark products have been rated as China aa The products sell well at home and abroad, and have established a complete product sales service system in China. The main products include more than 60 kinds of products in six categories, including harvesting machinery for farming and animal husbandry, farming machinery, tractors, processing machinery for agricultural and sideline products, and forest and fruit machinery. Among them, the self-propelled corn harvester, green (yellow) storage feed harvester, and power rotary harrow are among the best in China. The self-propelled pepper harvester is the first in China. A variety of products have filled the domestic gap and successfully replaced imports. 90% of the products are sold to Northeast, North China and other provinces, and some products are sold to Central Asia and Russia.
Since 2014, the company invested 230 million in the acquisition and reorganization of Songyuan Orui Haishan Machinery Manufacturing Company and Shandong Haishan Machinery Manufacturing Company, achieving the strategic layout of "going global". At present, the company's agricultural machinery sector has formed the agricultural, animal husbandry and machinery industry layout of a headquarters, a technology center, a marketing company, and three production bases: the headquarters and technology center are located in Xinjiang; the R & D and production bases are located in Xinjiang, Jilin, and Shandong; The whole has an annual output of 8,000 large and medium-sized harvesting machines and 5000 high-power tractors. As of the end of 2018, Xinjiang Xinyan Mushen Technology Company had total assets of 1.2 billion yuan and operating income of nearly 500 million yuan. The company will take advantage of military scientific research and manufacturing advantages, focus on the main business of agricultural and animal husbandry machinery, and vigorously improve the overall performance of "mudshen" products to create high-quality agricultural machinery products with military quality.
In recent years, the company has undertaken and completed more than 50 national and Xinjiang Uygur Autonomous Region scientific research projects; formulated corporate standards and passed 17 records, which have been effective aa 69 items, including inventions aa 11 items and 5 national key new products.
Xinjiang Uygur Autonomous Region has established the "Xinjiang Farming and Animal Husbandry Harvesting Machinery Engineering Technology Center" based on the new research shares, and has established the "Xinjiang Farming and Animal Husbandry Machinery Technology Achievement Transformation Base" with the approval of the Science and Technology Department of the Autonomous Region. , Maturation, mass production technology platform.
The company's goal is to build the company into a professional, excellent and competitive large-scale equipment manufacturing enterprise in China. The new researcher adheres to the core values of "innovation and pragmatism, quality first, sincere cooperation, and the pursuit of excellence", uses innovation to drive development to help the new economy move forward, and assumes responsibility with its own actions to serve the community.